iDoodle Snow Globe is here for the Holidays!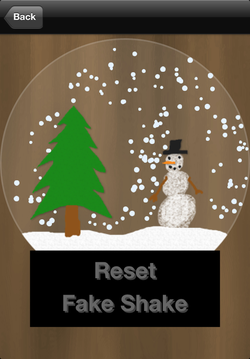 Designed for both the iPad and the iPhone, iDoodle Snow Globe lets you bring your photos and doodles to life with a flurry of virtual snow.
Using a set of simple tools you can create a simple drawing or take a photo from your library or with the camera and set it up for a snow storm.
Features Include:
* Create original drawings or use photos from your camera or library in a virtual snow globe
* Virtual snow obeys gravity or can be moved with your fingers
* 3 Tools For Doodling: Crayon, Pen, and Colored Paper
* Choose which parts of your photos the snow can enter to create fun effects
Check it out in the app store here:
https://itunes.apple.com/gb/app/idoodle-snow-globe/id583303701
---